Transforming food production: Series A Investor Partnership Programme: round 2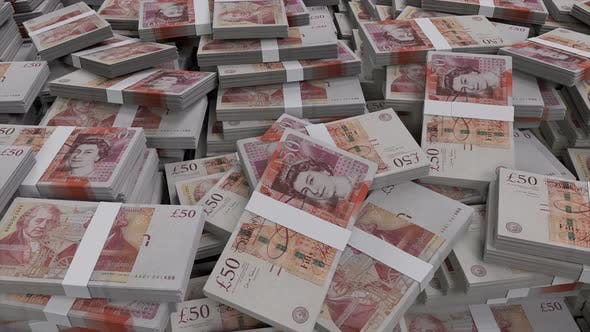 Founders: -
Funding type: Grant
Total fund: Up to £5 million
Award: £1 million - £5 million
Publication date: 10 October 2021
Period: Monday 18 October 2021 - 10 November 2021 11:00am



Investors can apply to partner with Innovate UK to align their investments with up to £5 million grant funding in UK registered SMEs to transform food production towards net zero by 2040. This funding is from the Industrial Strategy Challenge Fund.






Competition opens:

Monday 18 October 2021




Competition closes:

Wednesday 10 November 2021 11:00am



Innovate UK, as part of UK Research and Innovation, is inviting investors to partner with us for this Transforming Food Production Series A Investor Partnership Programme. Together we will align Innovate UK's grant funding of relevant late stage R&D projects alongside your investment in UK micro, small and medium-sized enterprises (SMEs) concerned with transforming food production.
The aim of this programme is to encourage investment in innovative companies with developed technologies that are working towards net zero emission productive food systems. Investor partners must provide wider business skills and experience as well as financial investment.
You must also be able to offer other commercial acumen to SMEs, for example:



leadership




market access




skills




resources



No funding commitment is required at this stage. We only need your commitment to review and consider project proposals that will be selected by Innovate UK in the SME competition opening on 18 October 2021.
Your organisation must be an equity provider with the potential to act as lead investor in Series A investments from £1 million to £5 million. Equity providers that are a charity or a trust are also eligible.
You must be able to demonstrate that your organisation is of good financial standing.
We are looking for a mix of established agri-tech investors alongside food-tech, social, impact and clean growth investors from the UK and overseas.
Your organisation must demonstrate it has the capability, capacity and investment appetite to fund individual SMEs that aim to achieve the 'net zero' objectives of the ISCF Transforming Food Production Challenge.
Particularly interested in investors who:



are willing to act as sole investor in Series A investments or be the lead investor where additional co-investment is required (co-investors can be from within or from outside of the pool being formed)




are prepared to deploy Series A financing with a patient and long-term view




can follow their investment and potentially provide more financing when required




can commit to helping the SMEs with international aspirations to grow and scale up




have relevant sector or technology-specific expertise or social impact priorities around resilient and environmentally sustainable food production



How investors are selected
The process for becoming an investor partner is selective. Applications will be assessed by independent assessors and considered by Innovate UK's TFP Investor Selection Panel.
By submitting an application to become an investor partner, you agree to be bound by the additional terms and conditions of the memorandum of understanding which is available to view in question 2 of the application. Each successful applicant will be required to sign the memorandum of understanding before participation in the scheme, no later than 18 January 2022.
If your organisation is selected to be an investor partner we will identify potential UK micro, small and medium sized enterprises (SMEs) for you to invest in.
These can be:



new investments for your organisation




opportunities currently under consideration by you




SMEs already in your portfolio who are looking for further investment and grant funding for a specific project



The SMEs seeking support will be required to carry out projects that meet the objectives of the Transforming Food Production Challenge.
These are:



the development of precision solutions and systems that make a significant step towards net zero emissions for food production



improving productivity of the agricultural sector.